WEDDING - POUNDON HOUSE, OXFORDSHIRE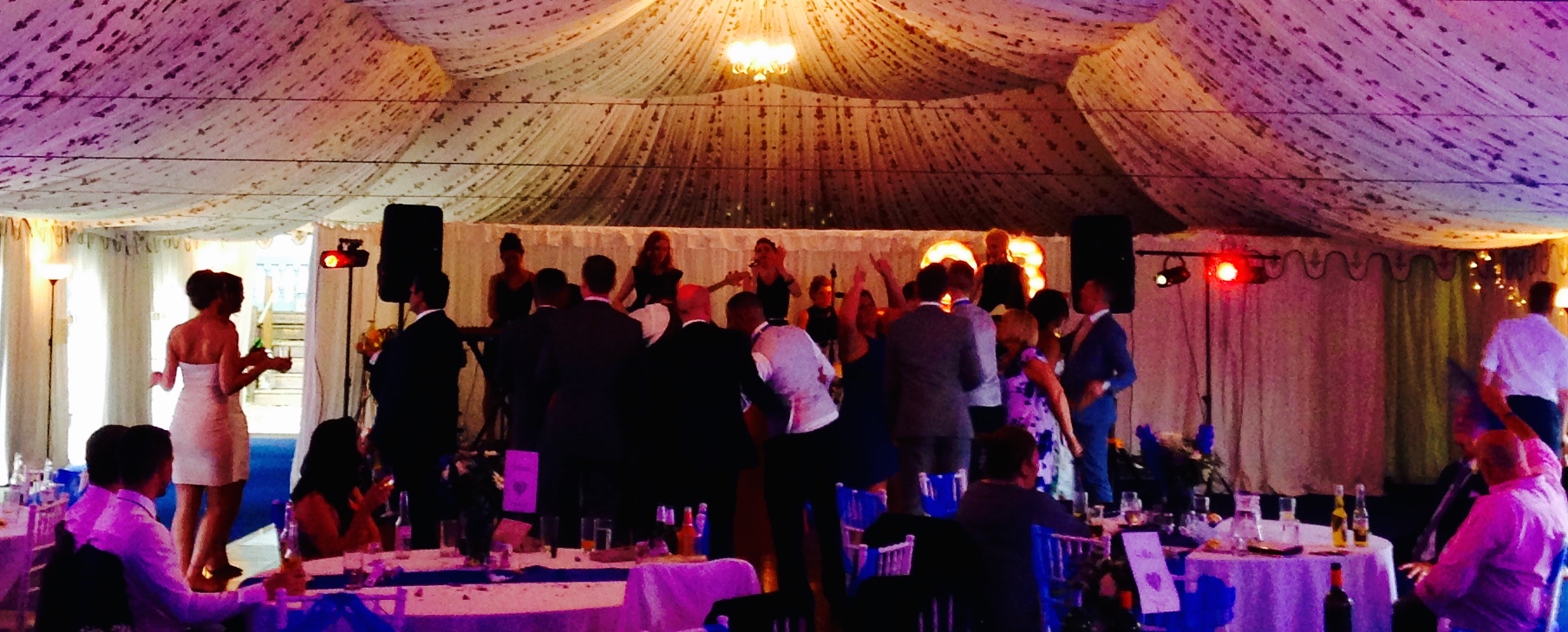 "You lovely ladies were incredible, thank you for the entertainment and for helping to make Christon and Darren's special day so much more special for us all. xx"
"Wedding...WOW! Still on a high and the wedding band were AMAZING! Feet still aching, not a hesitation in recommending."
NEW YEAR'S EVE - PARK PLAZA HOTEL RIVERBANK, LONDON
SUMMER PARTY - THE KINGS ARMS, FULHAM
YOU GOT EVERYONE DANCING!
"Brilliant band! Awesome music! You got everyone dancing! Thanks for everything."
"What an impressive performance, you're simply the best covers band I've seen for ages!"
AWARDS CEREMONY - ROUNDHOUSE, LONDON
LITTLE LADY WITH A BIG VOICE.
MILITARY BALL - RISBOROUGH BARRACKS, FOLKESTONE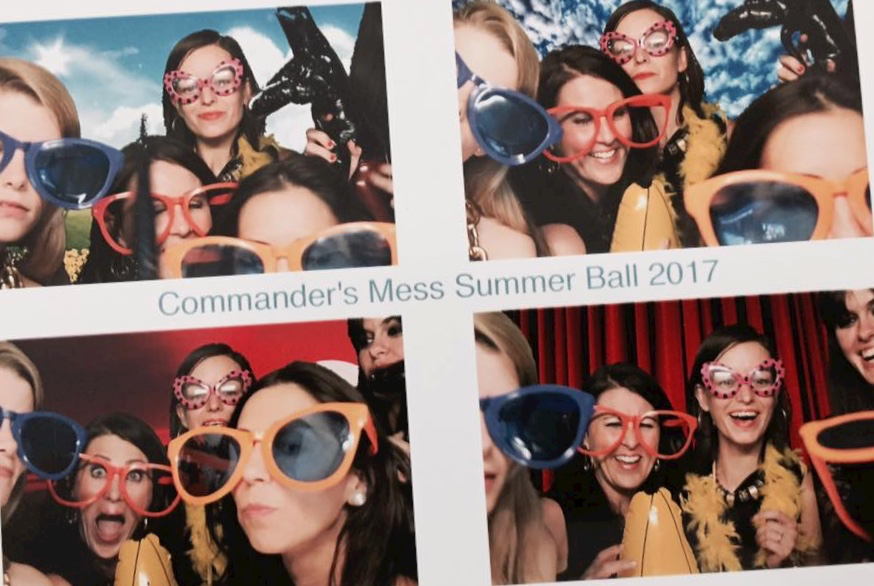 "You guys were absolutely wonderful on Saturday night. Thank you so much for making the evening a success. We loved it and everyone raved about you.
We'll definitely be in touch for Xmas!"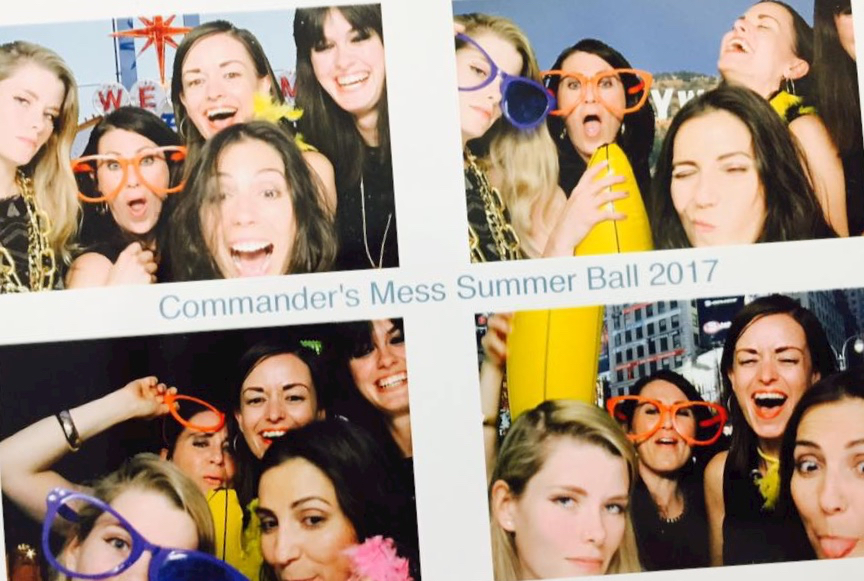 "Queen Beats were fantastic and really made the night for everyone! Would definitely recommend them."
NICK AUCOTT, COMMITTEE CHIEF
WEDDING - OLD ROYAL NAVAL COLLEGE, GREENWICH
So proud of this we framed it … (click image to read on full screen)
COMEDY NIGHT - LAKESIDE COUNTRY CLUB, SURREY
THESE GIRLS ARE DYNAMITE!
SHOWCASE - PARK PLAZA HOTEL WESTMINSTER, LONDON
"Need a function band? I urge you to hire Queen Beats, they are a class apart."
"Last night Queen Beats absolutely rocked! Great to see female musicians rock out and be absolutely brilliant. BRILLIANT!"
"Watched the very brilliant Queen Beats this evening. Unbelievably talented band. Great set."
"They are amazing. If you get a chance to see them go, go, go!"
WEDDING - HAWKSMOOR, LONDON
JUST BEFORE WE GO ON HONEYMOON…
"Hi Karen, just to say thank you so much for last night, you guys were amazing! We had a great time and so many people told us how great they thought you were, how fun they found your sets and how much energy you all had (everyone is particularly in awe of how amazing you were, especially in those heels!) You totally made our night!"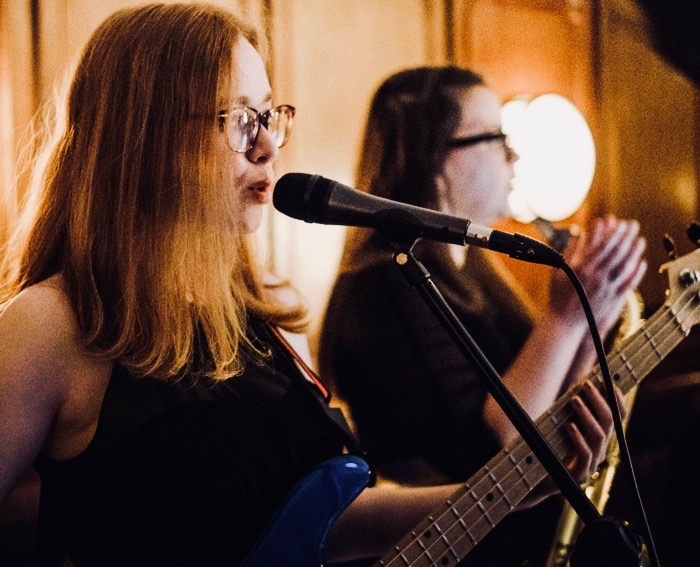 "Queen Beats played at our wedding and absolutely made our night! Everyone was up and dancing and we had so many comments from people on the night and after the wedding about how much they loved the band. They have amazing energy and are incredibly fun, as well as all being brilliant musicians. They learned a song for us and their version is right up there with the original for us! Karen was really easy to deal with in the run up to the wedding - so lovely to chat to and we really appreciated how much effort she put into researching the venue/liaising with them so that everything went smoothly. Absolutely perfect from start to finish, I cannot recommend them highly enough!"
WEDDING - LONDON WETLAND CENTRE, BARNES
DID YOU SEE MY DAD ON THE DANCE FLOOR?!
That was a RARE moment. He loved you guys!
40TH BIRTHDAY & WEDDING ANNIVERSARY PARTY - PROJECT B, CROYDON
"Thank you for a fabulous night. People loved your sets and I loved dancing!"
"We booked Queen Beats for our joint 40th birthday and 10 year wedding anniversary party. They were fab and entertained the crowd brilliantly. Would definitely recommend for any celebration you may be having!"
PARTY - PARADISE BY WAY OF KENSAL GREEN, LONDON
AMBITION FESTIVAL, CROYDON
ENDLESS SOUL, POWERFUL VOCALS.
WEDDING - BEST WESTERN HOTEL, CANTERBURY
ROTARY CLUB CONFERENCE - THE SPA, SCARBOROUGH
YOU LADIES PUT ON JUST THE SHOW I WAS AFTER.
50TH BIRTHDAY PARTY - HURTWOOD INN, GUILDFORD
PUBLIC PERFORMANCE - HAMPTON, SURREY
"I saw the girls play in a pub in Hampton and I didn't know what to expect…they completely blew my mind! As a proffessional musician I can be quite picky about bands, especially function ones; they left me speechless! Two long sets with smooth transitions, amazing arrangements and perfect harmonies. With their incredible grooves (and stamina) they made the whole crowd dance non-stop until the end, I've never seen a pub audience ask for two encores this loudly! Absolutely worth a watch, I won't hesitate to contact them for any event."